One of the best ways to start a successful IT career is through the Project Management career path.
Do any of these apply to you?
You make every task into a mini project because you need it completed in an organized fashion?
Maybe you are often complimented on your excellent organizational skills.
Are you the spreadsheet guru that tracks every single thing that needs to be done at home or at work?
Do people describe you as the person that keeps others accountable for their work?
If you answered Yes to any of the questions above, you are a great candidate for a Project Management career.
Why a Project Management Career?
IT Projects are evergreen, and there is always a need for an IT Project Manager. Companies spend millions of dollars on projects every year, and they need people to effectively manage those projects. As a result, a project management career is also a stable career.
The Project Management IT career path was listed in my recent post about high salary Information Technology jobs that do not need a technical degree.  Even project manager entry-level jobs can start at over $60/hour.
You can also work as a remote project manager (both IT and non-IT), if you find the right job. This is because projects can be managed from anywhere! I have done this for many years very effectively.
I am completely biased about this field because this is what I currently do, and I absolutely love it!
My IT career path started in IT Audit. Then, when I became a manager, I began managing the audit projects and essentially became a project manager. I got my PMP certification and used that to transition to an IT Project Management career.
I currently work as the Program Manager for systems that are used for IT Audit and Compliance. So, it's a perfect fit for all my skills!
While I have a technical background, you do not need a technical degree to get into IT Project Management. If you're great at managing, organizing, and tracking people and deadlines, you are good to go.
Salary: The average annual salary for Project Managers is $114,900.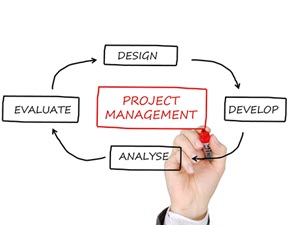 Who is a Project Manager?
Project Managers keep track of the progress of projects within an organization. IT Project Managers are responsible for keeping track of IT related projects. IT Projects can range from the implementation of new systems to the upgrade of existing systems.
The job of a project manager is to make sure that projects are completed on time and within budget. This is a critical role for organizations as projects are notorious for going over budget and being delayed.
With an effective IT Project Manager, organizations are more confident in the ability to roll out new/updated systems on time and without cost overruns.
As an IT Project Manager, you would typically work very closely with other IT teams that are involved in a project. Your job is to keep track of how they are progressing with the project against the set timeline.
You will also communicate frequently with project stakeholders (other departments or management) to give them regular updates on the project.
Technical Skills Required
There is really no technical skill or degree that is required for IT Project Management. However, it is beneficial to have general IT knowledge so you can better understand the projects you are managing.
You can start a Project Management career with very little IT knowledge. You do need excellent organizational, time management, and task management skills to be effective. Also, be sure to gain more IT skills to make yourself more marketable as your career progresses.
Here are some of the popular technical skills you can learn to aid your career progression in this field:
Computer Systems and Networks
Computer Security
Database Systems
Risk Management
When you have additional technical knowledge about Information Systems, it makes you more sought after for better-paying jobs. The reason is that companies are willing to pay more for someone that can use their technical insight to manage projects more effectively.
This means that your project management career can start off in an entry-level role and advance with more skills.
Relevant Certifications
Projects can follow one of two main types of methodologies (Waterfall or Agile). There are certifications for each project management methodology. However, most organizations typically use a combination of these two methodologies.
So, please consider obtaining certifications for each methodology. You only need one to start, and the most popular certification is Project Management Professional (PMP). I will go into more depth about the PMP certification below.
Here are some key relevant certifications for IT Project Management.
Project Management Professional (PMP)
Project Management Institute Agile Certified Professional (PMI-ACP)
Program Management Professional (PgMP)
Certified Scrum Master (CSM)
Scaled Agile Framework (SAFe) Certifications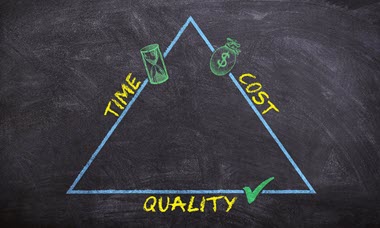 Project Management Professional (PMP) Certification
The PMP certification is offered by the Project Management Institute (PMI). PMI is the largest association of project, program, and portfolio managers in the world. The PMI has been around for a long time as they recently celebrated their 50th anniversary in 2019.
They also offer these other certifications related to project management.
PMI Agile Certified Practitioner (PMI-ACP)
Program Management Professional (PgMP)
PMI Professional in Business Analysis (PMI-PBA)
Portfolio Management Professional (PfMP)
PMI Risk Management Professional (PMI-RMP)
Certified Associate in Project Management (CAPM)
PMI Scheduling Professional (PMI-SP)
From the list above, you can see that PMI is an authority when it comes to Project Management. The focus of this post is the PMP certification. I will review other certifications in other posts.
Why the PMP certification?
The PMP certification is a globally recognized certification that signals to employers that you are a project management expert. By having this certification, you signal to recruiters that you can manage projects effectively.
The PMP certification is also ranked as the 'gold standard' of project management certification by the CIO magazine.
When you get some time, perform a quick search of project manager jobs and look at their job descriptions. You will quickly notice that the PMP certification is listed almost every single time.
This means that if you want project management career, you need to consider getting this certification.
How to get your PMP Certification
There are 3 steps you need to complete to obtain the PMP certification.
1. Apply to Take the Exam
First, you need to apply to take the exam. To apply to take the PMP exam, you must meet specific criteria. You need to prove that you meet these qualifications in your application before you are approved to take the exam. This is to help PMI determine if you have enough experience to claim the certification.
A four-year degree
36 months of leading projects
35 hours of project management education/training or CAPM certification
OR
A high school diploma or an Associate's degree
60 months of leading projects
35 hours of project management education/training or CAPM certification
If you are new to managing any kind of project, I recommend that you should consider the CAPM certification from PMI. The CAPM certification is the entry-level certification for project management and has no entry barriers.
The CAPM will still give you recognition for your knowledge and allow you to apply for entry-level project management jobs. You can then proceed to the PMP when you meet the qualifications.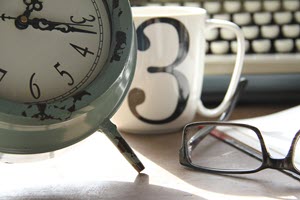 2. Pass the PMP Exam
The next step is to schedule your exam after you have been approved to take the exam. You can now take the proctored exam online without leaving your house.
PLEASE NOTE: The current PMP exam question format is going to change on January 2, 2021. If you are considering taking the exam under the current rules, you need to take the exam by December 31, 2020.
The PMP exam is a 200-question exam, and you are given 4 hours to complete the exam. You need to prepare vigorously for the PMP exam. The questions are worded in specific ways, and your responses must line up with what PMI expects.
I have six certifications, and the PMP was one of the most challenging ones. I took a 4-week vacation from work to study in the library almost every day. I'm just telling you my experience, and you don't have to do this.
The end result was rewarding as I passed the exam on the first try! You can check out this post on tips to pass your IT certification exam the first time.
Exam Study Materials
You can find the PMI recommended study materials on their site. However, you do not need to obtain all their resources and only need key ones to help you pass.
Here are the PMP exam study guides that I recommend.
The PMBOK costs about $55. So, becoming a PMI member might be a good idea as you get access to other free resources and training.
PMP Exam Prep by Rita Mulcahy comes very highly recommended by students
The PMP Exam by Andy Crowe also comes highly recommended. If you decide to get the book by Rita Mulcahy, I don't think you need this one.
Udemy has a PMP course on passing the PMP exam. I have not taken this course, but it is highly recommended by the students based on Udemy reviews. Udemy always has a sale going on (up to 90% sometimes). So, either look for a coupon online or wait for their sale before purchasing.
My #1 recommendation for the PMP exam is to take as many full-length practice exams as possible. I recommend you take the exams until you score above 85% before your exam date. Doing this will help you in two ways.
First, you can identify areas where you need further study so you can focus. Second, you can gauge your preparation for the real exam and increase your chances of passing.
You can get the free IT Certification Study Plan template sent to your email by filling the form below.
3. Maintain Your Certification
After you have passed the exam and obtained the certification, you need to maintain it with continuing education.
You need 60 Professional Development Units (PDUs) every 3 years to maintain the PMP certification. PDUs show that you continue to get training related to project management by learning, teaching others, or volunteering.
The PMI site has a list of approved vendors that provide training for the exam requirements and PDUs.
You are required to record the PDUs you've completed on the PMI site. If you do not complete adequate PDUs, you risk losing the certification you worked so hard to obtain.
Find Project Management Jobs
PMI has a website dediated to project management jobs at https://careercenter.pmi.org/.
Here are some other sites where you can search for IT Project Management jobs, including remote jobs.

There you have it. The steps you need to take to obtain the PMP certification for a Project Management IT career path. Do you have the PMP, or are you considering getting the certification? If you plan to take the PMP certification, which of the resources above do you think you will use for the PMP exam?
You can also check out these other posts related to IT careers and certifications.