IT Audit for SAP Workshop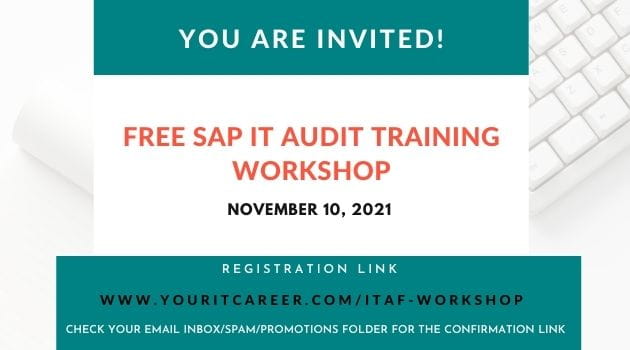 I will be hosting a training workshop for IT Audit next week! This workshop will focus on SAP audits. Mark your calendars and make sure you attend LIVE for the best experience.
Registration
for the IT Audit Training
Registration Link: www.youritcareer.com/itaf-workshop
This is a virtual training and you will get the link to the webinar after you register.
Schedule
IT Audit Training Date and Schedule
1-Day Training: November 10 at 4 PM CST
SAP Training on YouTube