IT Hustle: 10 Reasons Why You Should Start a Technical Side Gig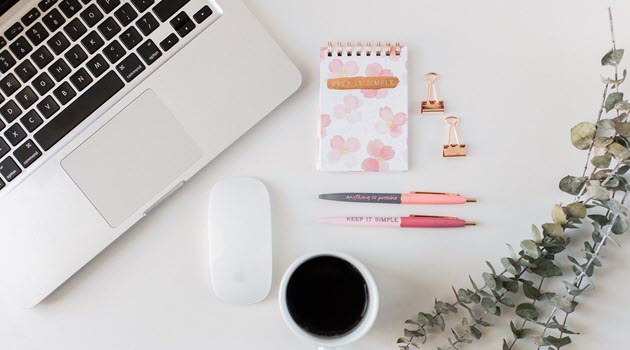 Hustling, hustling, hustling…
That's what everybody is doing these days. You may have heard that we are now in a 'Gig Economy' where everyone is looking to make a side income.
While there are many ways to make additional income, I personally think that IT is one of the best side gigs out there. I may be biased, but maybe you will agree with me after you read this post. ? This post shares 10 reasons why you should start a technical side gig.
This post is for you if:
Your current income does not cover your current expenses, and
You want to make additional income in the technology field
Ideal Jobs for Technical Side Gigs
Below is a list of 11 IT career areas that are great for technical side gigs. I have another detailed post with more information on 11 Technical Side Hustle Ideas for women.
Application Development
Web Design and / or Development
Project Management
IT Audit and Compliance
Configuration / QA Testing
User Experience Testing
Helpdesk / Technical Support
Online STEM Tutor
IT Contracting In Your Current IT Field
Online Sales of Technical Digital Products
Technical Course Creation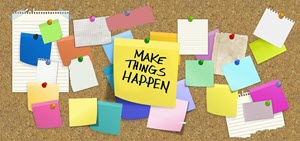 Why You Should Start a Technical Side Gig
Here are 10 Reasons Why You should start a technical side gig in IT.
1. More Money and Reliable Earning Potential
It's an open secret that IT is a high paying field. The salaries or hourly rates for tech jobs are typically high enough to make them very interesting. For example, a quick search of any career website will show hourly rates that range from $20 to $75 per hour for various IT positions.
Side gigs in technology with high rates include web developer, application developer, web design, copywriter, and helpdesk support.
You should have realistic expectations if you are new to the IT field. Consider starting with entry-level jobs with lower rates at the beginning. Then, gradually increase your rate as you gain more experience.
So, the first reason to start a technical side gig is because it can pay well, and consistently too!
2. Freedom of Your Schedule
A side gig typically means you have a full-time job that has a set schedule. When looking for side gigs, it is important to find one that offers a flexible schedule. The great thing about IT and technical side gigs is that they provide a lot of freedom.
When you start an IT side gig, for example in coding, you can work as a freelancer and set your schedule. You can choose only to accept jobs that interest you and work with your schedule. This choice is critical as it helps you scale the side gig up or down based on your full-time job requirements.
So, another reason to start a technical side gig is because it offers flexibility and freedom of scheduling work!
3. More Job Opportunities
A technical side gig means that you have a lot of opportunities to pick from. IT jobs are projected to grow about 11% over the next 10 years. This equates to over 530,000 jobs!
There should be no shortage of opportunities which is exactly what every side gig should have. Talk about job security.
So, the next reason to start a technical side gig is because many job opportunities are available. One of those jobs is waiting just for you.
4. Work Remotely
Many IT jobs allow you to work remotely, and your office is anywhere you (and your computer) want to be. I have worked remotely for well over 5 years and that flexibility is invaluable. As a wife and mom, the ability to work remotely has been absolutely priceless to me and my family.
Working remotely presents the absolutely best scenario for a technical side gig. Since you do not have to be in the office, you can complete the work from anywhere. This gives you the flexibility to schedule the gig around what works for you and your family.
Working remotely also means no commute to an office and you can spend that time being productive instead.
So, the next reason to start a technical side gig is because it allows you to work remotely.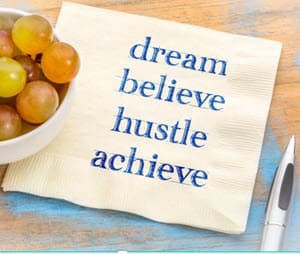 5. Multiple Jobs/Sources of Income
Side gigs are very hot right now, and with the right skill set, you can get as many side gigs as you want. I know many people in IT that have multiple concurrent freelance jobs that each pay very well.
Also, the ability to work remotely (#4 reason above) provides the best environment to get multiple side gigs. There's no one watching over your shoulder and you can comfortably complete all jobs without being concerned about who's watching.
It goes without saying that you have to be responsible with the jobs. Only accept jobs that you can manage so that you don't end up losing them for lack of performance.
So, another reason to start a technical side gig is the ability to increase your income exponentially with multiple concurrent jobs.
6. Gain Experience
When you're new to the IT field, it is important to gain experience as quickly as possible. One of the best ways to gain experience is through technical side gigs that are less intense than full-time jobs.
With side gigs, you can start with small entry-level jobs and gradually increase your experience as you learn on the job. This is a valuable way to get more experience on your resume for future side gigs or even full-time jobs.
So, another reason to start a technical side gig is the ability to gain experience that helps you meet job requirements for more advanced jobs.
7. Sense of Empowerment/Confidence
As you gain more experience with technical side gigs, your confidence and sense of empowerment is sure to increase. I don't know about you, but as I learn new skills, my confidence rises, and I feel empowered to learn even more.
As you complete technical side gigs, your resume fills up and you can start applying for positions with better rates. This confidence boost is essential to asking for what you're worth when applying for jobs.
So, the next reason to start a technical side gig is the confidence boost that allows you to grow in your career.
8. Improve Problem-Solving Skills
When you have a technical side gig, you help solve business problems using critical thinking skills. You have to think carefully about the problem, identify potential solutions, and then select the best solution for the problem. This process improves your problem-solving ability and can even help you with your current job.
So, another reason to start a technical side gig is the ability to improve your problem-solving skills. This new skill can be applied to many other areas of your life.
9. Identify Your IT Career Niche
Have you ever started working on something and discovered you really didn't like it? The same goes for a career in IT. There are so many potential fields to work in IT that it could sometimes be a challenge to pick one.
A technical side gig is perfect in helping you determine which parts of IT you like and which ones you don't. I've worked on special projects at work before that helped me determine if that was an area I wanted to pursue or not.
As you learn new skills and apply them when working on technical side gigs, you get a better sense of your preferred IT area/niche. As you discover what you like, you can begin to focus your learning on those areas so you can improve quickly. This is a great way to find and become an expert in an area that truly interests you.
So, the next reason to start a technical side gig is the ability to identify and focus on your preferred IT career path.
10. Networking Opportunities
Everybody tells you to network but it's not easy to find the right set of people to network with. A technical side gig is one way to find the right individuals that should be in your network.
With each new gig you accept, you get access to individuals who work in your area of interest. Before you know it, your contact list is full of people that work in IT and can potentially refer you for other jobs. So, if you've never been one to attend networking events (like me), a technical side gig is the perfect way to get relevant contacts.
So, the last reason to start a technical side gig is the ability to increase your list of networking contacts.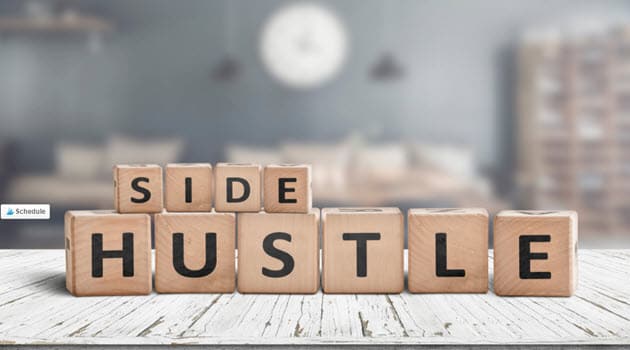 Where You Can Find Technical Side Gigs
So, where can you go to find technical side gigs? Here are some sites where you can search for jobs in IT. Each one has it's own appeal, so check them out and search for jobs that may interest you.

Hope you found the list of 10 reasons for why you should start a technical side gig helpful. Are you interested in starting a side gig in IT? Which of the reasons resonates with you the most? Please let me know if you have any questions or information to add in the comments section.
You can also check out these other posts related to IT career path jobs.