7 Steps to Successfully Transition to a Tech Career
If you want to transition to a Tech Career this year, it's time to get started.
If I had a dollar (maybe two) for every time someone asked me how to transition to a tech career, I might be able to afford a house in Elon Musk's neighborhood. ?
Ok, maybe two zip codes over. But, you get my point.
IT is such an interesting and financially rewarding field and people really want to start Tech careers. The problem is they just don't know HOW or WHERE to start.
If you are in that same boat, I will share 7 very specific steps you can take to successfully transition to a tech career this year.
You can get the FREE Guide sent directly to your email if you can't read through this post now.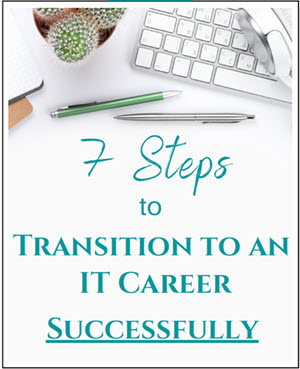 Get the FREE IT Career Transition Guide sent to your email now.
Check your inbox/spam for the file download.
Here's a summary of the steps:
Step 1: Motivation: Identify your WHY
Step 2: Research: Identify your options (Talk to mentors and others in roles you're interested in)
Step 3: Action: Select an Option
Step 4: Acquire Skills (Education, Certification, and Cross training)
Step 5: Develop your profile (Leverage existing transferable skills)
Step 6: Network
Step 7: Apply to jobs
Bonus: Don't Quit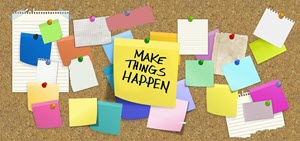 Step 1: Motivation: Identify your WHY
If you've read any of my other blog articles, you will notice that I love asking people to identify 'why' they want to do something. The reason is because without any motivating factor, it would be difficult for you to maintain any momentum you build.
Have you ever bought a gym membership and quit the second month because you didn't even know why you had to pay $31.99/month? Yep, I've been there.
When there is no identified motivating factor behind a goal, the likelihood of achieving that goal reduces.
So, the first step is to identify why you want to transition to a Tech career.
Is it for more money? More flexibility? More nerd/geek cred?
Whatever your motivation is, identify it and write it down where you can see it all the time. So, when things get tough and you are ready to throw in the towel, you have a written reminder to motivate you again.
As you write down your motivation, also write down your short-term and long-term goals. Having the goals documented will help you track your success as you go through the remaining steps.
Step 2: Research: Identify your options
Motivation? Check!
Goal? Check!
What Next?
IT is so broad that it can quickly become very confusing when you're trying to select a career path. Then, when you ask those around you, everyone seems to suggest something different based on what they do. Before you know it, you have at least six or seven different options and you end up doing nothing.
So, what should you do?
First, you have to know yourself well. You need to identify your interests, personality, and what drives you. This will help you narrow down the field of options to what might work for you. This post has several IT career paths that you can consider to begin with.
Next, identify people in your network that are in those career paths and have conversations with them about what they do. Ask them these seven questions and note down their responses. If you are unable to talk with them verbally, you can send them the list via email for them to respond (after giving them a heads-up of course).
Can you please summarize what you do?
What tasks do you perform on a typical day?
Why do you think this job/role fits your personality?
These questions are designed to help you see whether or not each role is a fit for you. If the responses do not make you feel motivated to try that role, then your list just got smaller.
Step 3: Action – Select a Tech Path
After you have finished gathering information on the roles, the next step is to select a role. I know it is sometimes difficult to pick from many potential options. However, failure to make a selection will keep you from achieving your goal.
If you think it's a toss-up between two or three roles, listen to your inner self. Deep within you, you know that there is one role that really speaks to you.
And remember, you can always change your mind. If the role you select ends up not being ideal, you can decide to try another role. My only suggestion is that you give the role you select a good try before you move on.
You can also select two roles that have similar requirements and then start with one. If that doesn't work out, then you can move to the next role easily because they are related and you may be able to transfer some new skills to the new area.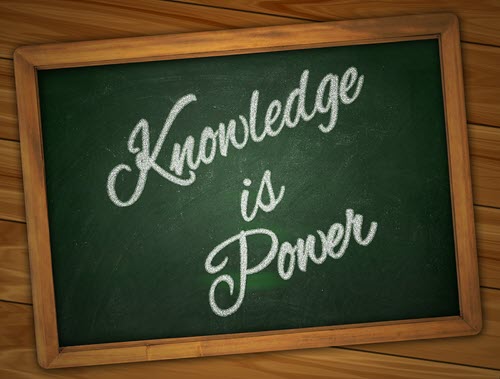 Step 4: Acquire Skills (Education and Certification)
When you want to transition to a Tech career, you need to get new skills. There's no way around it.
After you have selected the IT area that you are interested in, then you need to research the skills required for that area. Once you have the list of skills, put a plan together on how to acquire the skills overs a period of time. You should have a list of skills to acquire in the short term and those for a longer term.
Next, you get to work acquiring the skills to build up your profile.
There are many places to obtain new skills in IT.
If you are interested in coding, this list has 15 places where you can learn for free.
You can also visit this page for links to sites that where you can obtain skills
Step 5: Develop your profile (Remember transferable skills)
As you obtain new skills, don't forget your existing skillset. A transition to a tech career does not mean you leave your existing skills out of the picture.
There are usually many transferable skills that you have from prior experience that you can leverage. For example, if you helped plan events, you most likely have project management skills that you can leverage in your new profile/resume. If you love Excel, then you have some data analytics skills already.
The combination of your existing, transferable skills and the new skills you acquire should be a combination designed to get you the tech job you want.
When you want to transition to a tech career, you should seriously consider creating a LinkedIn profile that highlights all your relevant skills for the job you are seeking. Recruiters are always searching LinkedIn for potential employees, and the right profile design can get you noticed even for jobs that you did not apply for.
In addition, developing your profile helps you start thinking of yourself in that new role. This is a great confidence boost as you get ready to start applying for new jobs.
Step 6: Network
Networking is absolutely key in any career change journey. If you are planning to transition to a Tech career, you need to network with other people in the field you are considering.
Search LinkedIn for people with profiles that are similar to what you are looking for and reach out to them to network. The goal is to get insights on that particular field from them and not to ask them for a job.
The more people you add to your network, the more clarity you get around your area of interest.
Estimates state that about 85%of open positions are filled through networking.
So, when you're ready to start applying for jobs, the network you built can prove to be very important.
Networking is one of the most essential workplace soft skills that you need to transition to a Tech career. If you don't have a solid network yet, you can start building one now. One way to start a network is to join LinkedIn groups that are in your field.
Step 7: Apply to jobs
It's time to launch!
You've done the hard work of acquiring new skills for the Tech area you want to pursue. Now, it's time to apply for jobs and make it happen.
You might feel imposter syndrome but you must overcome it by being confident in all the work that you have done. Studies estimate that people still get interview calls if their skills match only 50% of the job description.
Before you apply though, make sure you review the job description well and make sure the resume you submit is aligned with the job description. This simple action can make the difference between getting a call for an interview and not getting a call.
Bonus: Don't Quit!
Nothing good comes easy, so if you don't get an offer from the first job you applied to, don't quit. You've already done the work to get interview calls, so it's just a matter of time before you get an offer.

If you are thinking about changing to a career in Tech in 2021, the time to start is now. Follow the steps above and leave all the confusion behind.
What are your tech career goals for 2021 and what is stopping you from moving forward? Which of the steps above will be the most helpful for you?
You can also check out these other related posts.