IT Audit Fundamentals Training Workshop (FREE!)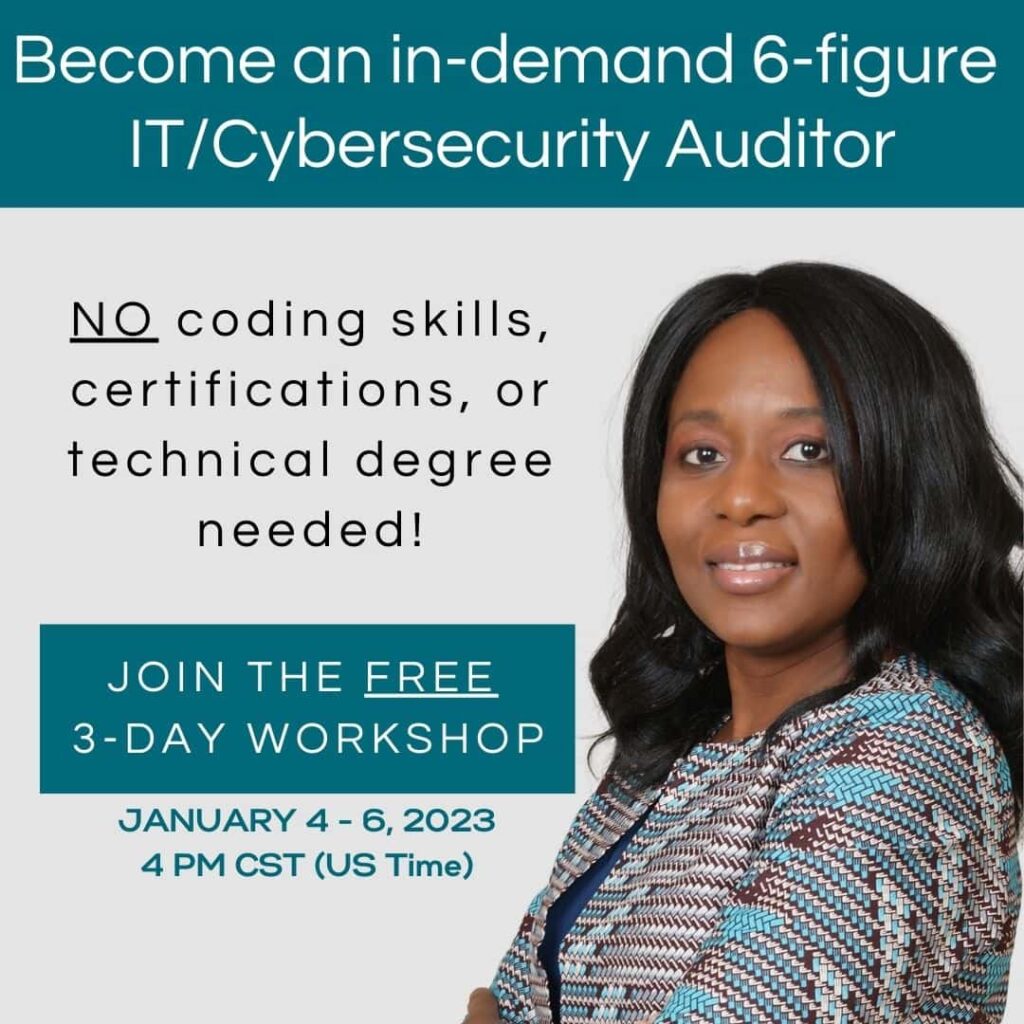 I will be hosting the popular IT Audit Training workshop this week! Mark your calendars and make sure you attend LIVE for the best experience.
This is the ONLY multi-day FREE training on IT/Cybersecurity Audit and Compliance of it's kind. You don't want to miss it!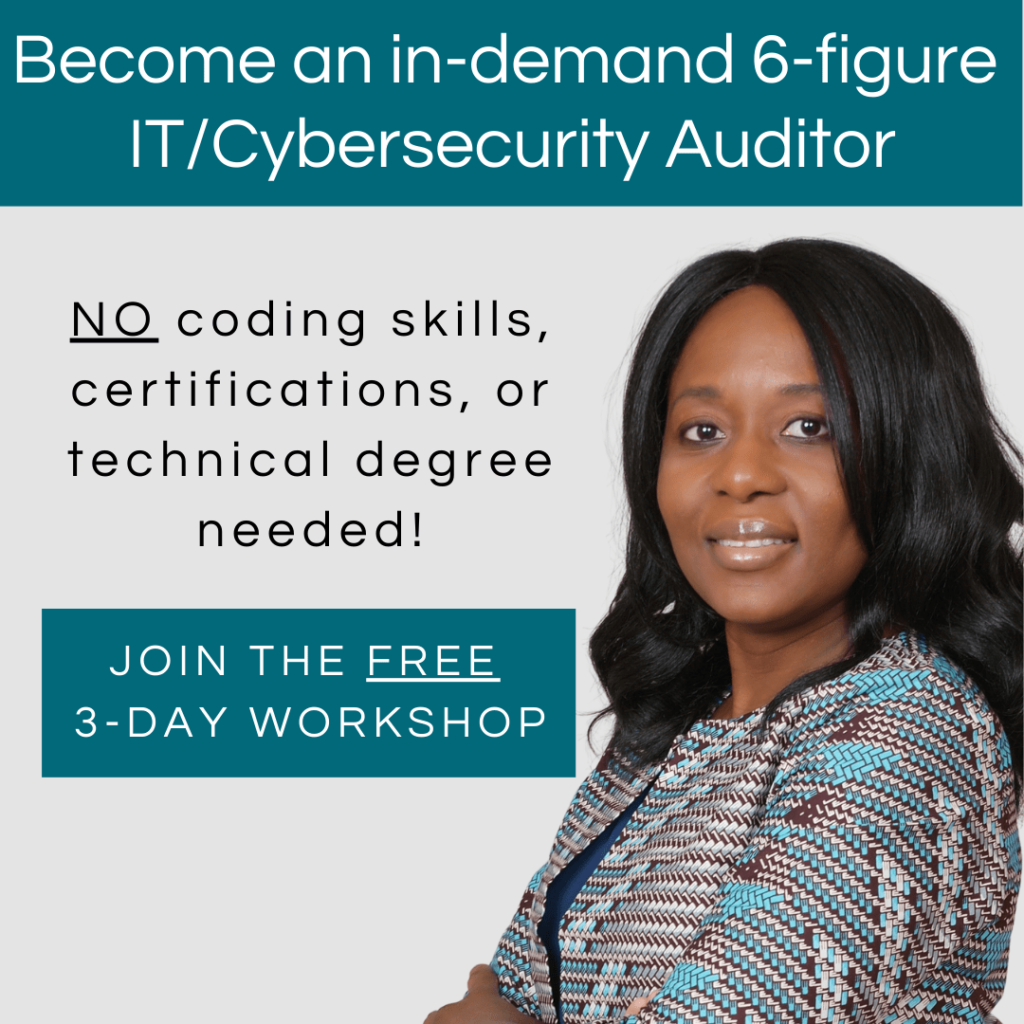 Registration for the IT Audit Training
Registration Link: www.youritcareer.com/audit-workshop
Current workshop dates and times are on the registration page.
This is a virtual training and you will get the link to the webinar after you register.
Schedule
IT Audit Training Dates and Schedule
Day 1: How to start a 6-figure IT/Cybersecurity Audit Career
Day 2: Introduction to Cybersecurity Audit and Compliance (SOX, SSAE18, PCI)
Day 3: How to fix your IT Audit Resume Mistakes
LIVE Q&A Session Everyday
YouTube Training Video (Over 79,000 views)
You can also check out this YouTube video prior to the workshop to get some basics (not required to attend the workshop)

Hope to see you at the IT Audit training workshop!
You can also check out these other related posts.